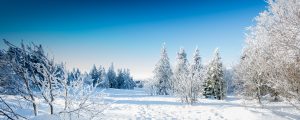 We are just entering October, which means many exciting moments rest just ahead of us! There's Halloween at the end of the month, Thanksgiving to look forward to, then a myriad of holidays in December. If you have kids, a lot of family, an active social life, etc., then wintertime is a very busy time for you. As a result, it may be very easy to get sidetracked by the hustle and bustle, while you forget all about your smile care! Good news: We can help you plan ahead for dental care, so this doesn't happen.
Your Usual Preventive Care
Is your next preventive visit going to come up over the course of the winter season? If so, don't give in to the temptation to wait and then just come in during the spring. Instead, call us right now! We can set up your dental care appointment, you can clear time in your schedule, and then you'll be able to attend holiday parties without wondering about your oral health.
Outstanding Restorative Details
What's on your list of things you need to do, aside from holiday shopping? Have you been meaning to come in for restorative dental care but it's been on the backburner (and now you're worried you'll push it further aside during winter)? Call us now! We'll get your visit on the books, you can come in and take care of the issue, and your smile will return to excellent health!
Cosmetic Goals
Did you promise yourself last year that you'd make your smile brighter, prettier, etc., by this holiday season? If so, it's time to start planning! Let us know what you need, so we may do our best to get your smile into lovely condition by the time your friends, relatives, etc. show up for wintertime festivities!
Keep Up With Dental Care This Winter
Let us know what you would like to set up for the upcoming holiday season, so you're prepared to keep teeth and gums in exceptional shape through winter. Set up an appointment in Grand Prairie, TX by contacting your dentist at Pecan Tree Dental to schedule a visit at (972) 262-5111.