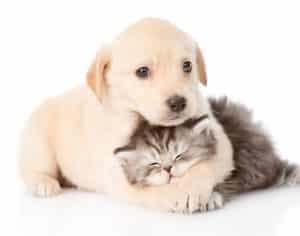 What's sweeter than a free donut? Your pet, of course! What's even better than your lovable pooch or kitty? A healthy, vaccinated one! How to combine all of this lovable, delicious goodness into a single event? Glad you asked: Head over to the Donuts, Dogs, and Cats Too event!
What Is This?
This is your chance to bring your doggie or your kitty cat to see the Texas Coalition for Animal Protection, while you pick up a donut to munch on, while your precious sidekick gets caught up on his or her vaccinations (for a lower than usual cost). This is your opportunity to protect your furry friend without feeling stressed about affordability.
When Is It?
You may participate in this event on October 7th, 2017 from 10am to 12pm.
Where Is It?
Bring your pup or cat to the Main Library, which is located at the following address:
901 Conover Drive
Grand Prairie, TX 75051
How May I Learn More?
To find out more about costs, etc., you may call the Texas Coalition for Animal Protection at (940) 566-5551.
Protect Smiles With Our Help
We offer all the professional dental help you could ever need! Call us to let us know what's happening with your smile, so you may receive the treatment you need. Set up an appointment in Grand Prairie, TX by contacting your dentist at Pecan Tree Dental to schedule a visit at (972) 262-5111.