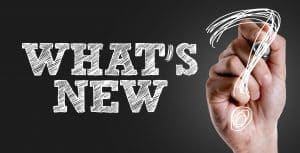 Yum! Is there something about the chance to taste a whole lot of food from an even longer list of venues that puts a smile on your face? If so, then you will most certainly want to make sure you're present at the upcoming Taste of Grand Prairie and Community Spotlight event!
About the Event
Of course, this event gives you the chance to pay the admission and then to taste sample after sample of food from community vendors without paying another penny! In addition to this exciting feast, the event will include a lot more in the way of fun and entertainment. Enjoy a silent auction, hop on the carnival-style rides, check out local crafts, and more!
Event Location
The event will take place at Traders Village, which is located at the following address:
2602 Mayfield Road
Grand Prairie, TX 75052
Event Date and Time
The tasting event will happen on September 28th, 2017 from 4:00pm to 8:30pm, so mark your calendars!
Event Admission
Entrance admission is as follows:
Adults: $10 per person
Students (K through 12) and Senior Citizens: $5 per person
Contact Information
For further details about this event and what you can expect from the day full of fun, you may call 972-264-1558.
See Us ASAP For Your Next Checkup, Cleaning, And More
Remember that the sooner you come in for a visit for your current oral health needs, the easier it is to maintain your smile health and the beauty of your grin. Set up an appointment in Grand Prairie, TX by contacting your dentist at Pecan Tree Dental to schedule a visit at (972) 262-5111.