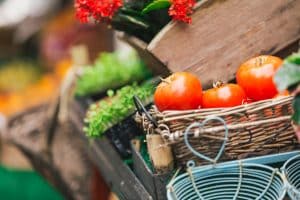 Are you someone who finds true delight in visiting farmers markets? Is there something about the whole, local foods that make you feel you're providing a true service and big dose of nutrients to your body in an effort to remain healthy? If so, you will likely enjoy this upcoming Farmers Market: Health Fair Day!
What Is This?
This event includes the opportunity to shuffle your way through the Grand Prairie Farmers Market, while you take a look at the exceptional bounty of goods (everything from relish to soap and veggies). You'll also have the chance to listen to live piano and check out helpful information as provided by on-site health organizations from our community.
When Is It?
The event takes place on October 7th, 2017 from 8am to 1pm. Music begins at 10am.
Where Is It?
You may enjoy this farmers market by heading to:
120 West Main Street
Grand Prairie, TX 75050
How May I Learn More?
Find out more by calling 972-237-4599.
Contact Us Soon For The Smile Care You Need
Remember that when you keep your visits with us consistent, you provide your smile with the gift of optimal oral health. Set up an appointment in Grand Prairie, TX by contacting your dentist at Pecan Tree Dental to schedule a visit at (972) 262-5111.