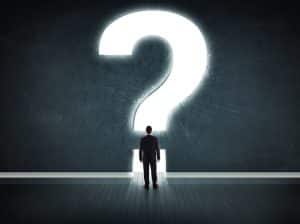 You may find yourself discovering more and more that searching for factual answers to things online is a bit of a stumbling block. In some instances, you can be sure you're starting at reliable information. In other cases, you feel very uncertain about the literature or date before you. To be sure, the online world is full of the true and then the not so true. So, how to know how the Internet figures into your oral health and the research you attempt? Our quiz will begin to shed light on this topic.
Quiz Questions: True or False?
True or False: It's always a good idea to take to the Internet if you are trying to diagnose a problem with your oral health.
True or False: If you're interested in learning about treatment options, our website is a solid, reliable resource where you may gain a major overview of what we offer and what you can expect.
True or False: Making major decisions by researching details online is not necessarily a good idea for your smile.
Quiz Answers
False. We will never direct you to the Internet or any other resource (other than our practice) for a diagnosis. Attempting to figure out what's wrong with your smile may backfire. Either you'll think matters are much worse or less severe than they actually are, which can yield complications. See us for diagnoses.
True. While the details are never comprehensive or unique to your oral health needs when you're reading a website, you can indeed find out more about our practice and services.
True. It is so incredibly easy to come across misinformation that seems legitimate that we encourage you to talk with us and then think through your choices instead of researching treatments online.
Protect Your Smile By Getting The Facts With Us
If you're interested in learning more about your smile, remember that asking questions during your visits is the best decision. Set up an appointment in Grand Prairie, TX by contacting your dentist at Pecan Tree Dental to schedule a visit at (972) 262-5111.