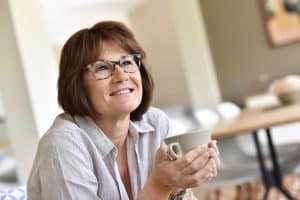 You may have heard at one time or another that dental implants can last a lifetime. While this might sound like an exaggeration, it is actually something that can prove to be true if you know what to do to keep them safe and sound. The good news is that maintaining implants that stay in excellent condition and remain in place for many years to come is not something that will require too much effort. Assuming you already take good care of your oral health, it will be a breeze! Allow us to share the essential guidelines for successful care.
Avoid Excessive Pressure
When you're choosing foods to eat, don't reach for anything that requires so much force that you think you might break a tooth. If you do, you might actually break a tooth, your dental implant's restoration, and you may even place your implant at risk of problems when you ask too much of it.
Brush Your Teeth (And Floss)
Don't ever underestimate the power of your dental hygiene. When you're caring for dental implants, just like when you're caring for natural teeth, the brushing you complete twice a day and the flossing you complete once a day will provide your smile with exceptional protection. Keeping plaque and tartar away helps you protect your oral health, so problems do not develop.
Schedule Those Cleanings And Checkups Without Fail
You can keep the majority of plaque off of your smile with your care at home but not all of it. Cleanings remove the stuff you can't reach and checkups ensure we note and treat changes long before they damage your smile.
Call Us If Something Changes
Notice a change surrounding your dental implant? Call us ASAP to schedule a quick checkup!
Protect Your Implants With Our Help
Learn more about how to maintain your dental implants, so you may enjoy a complete smile for the rest of your life. Set up an appointment in Grand Prairie, TX by contacting your dentist at Pecan Tree Dental to schedule a visit at (972) 262-5111.