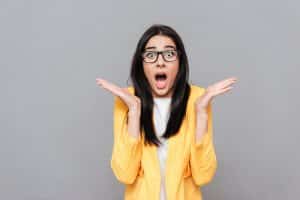 So, maybe you'll be moving into your new home within a few months! Perhaps you're getting married. Or, you're thinking about starting a business and you're going to end up being extremely busy. While the first thing that pops into your mind when you're planning major life events is likely not your smile, it's something we suggest you think about. Did you know that taking care of dental care before such moments is actually a very good idea? It really is! Find out why.
Start With A Checkup And Cleaning
Whatever you've got coming up in your life, it's certainly something that you would like to be able to focus on without any interruptions. As you might have already learned in life, gum disease, tooth decay, jaw discomfort, and other problems seem to show up in the most inconvenient of times! Get your smile clean and make sure it's in good condition now instead of when it's really not an easy time to try to get back on track with dental care.
Take Care Of Any Required Restorative Care
Whether we discover an issue during your dental care visit or if you already know you're in need, schedule restorative treatments now, not later. The longer you ignore a problem, the worse it will become. Nobody wants that kind of headache!
Talk With Us About Your Smile Dreams!
Do you like imagining yourself with a beautiful smile, rather than an embarrassing one, as you visualize your future? Come learn all about how our cosmetic dental care may be of exceptional assistance.
See Us Soon For Your Every Smile Need
Whether you need preventive, restorative, or cosmetic dental care, we are always happy to see you! Set up an appointment in Grand Prairie, TX by contacting your dentist at Pecan Tree Dental to schedule a visit at (972) 262-5111.