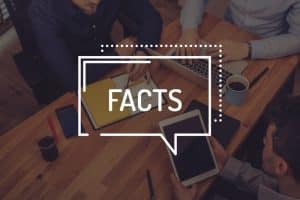 There's some stuff that you might not know about white smiles. You may assume, for instance, that when you see a vibrant white grin, it must be healthy. However, do you know whether this is true? You may think that in order to attain the most beautiful smile, you'll need to get your teeth white as winter snow. However, this isn't exactly on target. To help you gain a more factual understanding of what makes up a vibrant smile, consider a few facts.
Fact #1: They Aren't Necessarily Healthy
Yes, a white smile looks lovely. A fresh new smile on a child is generally healthy, too, because it's brand new (not because it's so vivid looking). Translation: Just because a smile looks lovely does not mean that it is healthy. A yucky looking grin can be very healthy, while a vivid grin may require restorative care.
Fact #2: Even Pristine Teeth Aren't Bright White
Even brand new, completely immaculate teeth are not bright white. They're an off shade with a bit of a yellow tint, generally speaking. So, when you're on a journey to achieve a brilliant looking smile, make sure you have realistic expectations. A white smile should harmonize with your face. It should not glow to a shocking degree.
Fact #3: Multiple Factors Influence Shade
Remember that your previously white smile may look a bit dim these days due to a variety of reasons. Surface stains can contribute, internal stains may become an issue, and even the thickness of your enamel can come into play (thin enamel lets your yellow dentin shine through). When you're ready for whiter teeth, seek our care.
Achieve A Whiter Smile At Our Practice
If you're unsure where your discoloration comes from but you're ready for a vibrant smile, come in to learn all about cosmetic care. Set up an appointment in Grand Prairie, TX by contacting your dentist at Pecan Tree Dental to schedule a visit at (972) 262-5111.