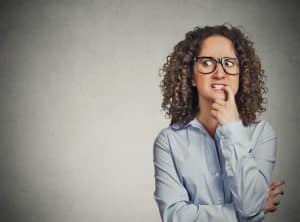 What's going on in your smile that's beginning to feel problematic? Do you have old dental work that either doesn't fit correctly, that you're pretty sure is damaged, or that you think is past its prime? If so, you might wonder if it's best to just leave it alone or if you should be doing something about it. Find out more regarding how to proceed with our quiz, so you feel confident about keeping your smile in wonderful condition.
Quiz Questions: True Or False?
True or False: If your dental work seems just fine but you aren't completely certain, the best way to ascertain a final answer is to come in for a dental examination.
True or False: When the work you have received is damaged in some way, we can repair or remove the work, so you enjoy a well-fitting, proper replacement and safer oral health.
True or False: Common reasons we suggest addressing old work in your smile, whether it's cosmetic, a restoration, or a prosthetic, is because it can lead to all sorts of damage to your smile when neglected.
Quiz Answers
True. Instead of just making assumptions, we actually encourage you to come in every six months for checkups. That way, you're never without the care you need (or sitting at home hoping nothing is wrong, while you stress about your smile).
True. The best decision is always to make sure your dental work is appropriate, safe, and well-fitting for your smile.
True. Absolutely! Complications can occur, such as problems with your bite, damage to teeth and gums, and discomfort.
Schedule A Checkup If You're Unsure About Your Smile
If you think your smile may require repairs or replacement for old work, we encourage you to schedule a visit with us as soon as possible. Set up an appointment in Grand Prairie, TX by contacting your dentist at Pecan Tree Dental to schedule a visit at (972) 262-5111.