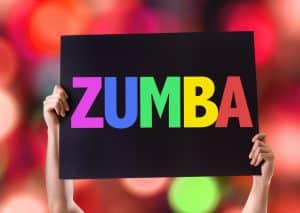 Have you been thinking about trying Zumba lately but you're not sure where to begin? Perhaps you've done it before, you loved it, but you aren't really sure about options for joining others for this fun, calorie-burning workout. Look no further! Zumba At The Library is just what you've been hoping to find.
The Event
This is the second installment of a six-installment experience at your local library! Head out to join other enthusiasts as you enjoy a high-energy workout! (Hint: In case you're not entirely sure, Zumba blends aerobics and dance movement for a fun, action-packed way to exercise).
Location of Event
The event will be held at the Betty Warmack Library, which is located at the following address:
760 Bardin Road
Grand Prairie, TX 75052
Date and Time of Event
Enjoy this event on April 27th, 2017 from 6:30pm to 7:30pm.
Admission Cost
It's free!
Who You May Call
You can find out more by calling (972) 237-5770.
See Us To Keep Your Smile On Track
In addition to your dental hygiene at home, we encourage you to see us twice each year for your checkup and cleaning to promote optimal oral health. Set up an appointment in Grand Prairie, TX by contacting your dentist at Pecan Tree Dental to schedule a visit at (972) 262-5111.