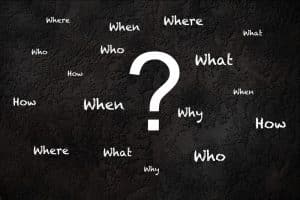 When it comes to experiencing a dental emergency, patients often wonder what we're going to say. Will we see you and say, "that's not much of an emergency" and you'll feel embarrassed? Should you wait out severe pain to see if it will go away? What happens if your tooth gets knocked out? Fortunately, we are happy to offer some quick answers to common questions. Remember, however, that you are always welcome to call if you're unsure!
How Do I Know If I Should Come In?
You have several options. You may call us to ask and describe the symptoms. You may assume it's a dental emergency if you're experiencing severe pain (never wait it out), if you're experiencing persistent pain, if you notice inflammation, or if your tooth has incurred some amount of damage. Note: We will never treat you as though you were too concerned about your oral health. Erring on the side of protecting your smile is always the best approach.
What Happens To A Dislodged Tooth?
We can help you with this dental emergency. We may be able to save the tooth and replace it (if you can find it and store it in a sealed container full of milk or salt water that you bring along with you). Or, we can resolve the immediate problem and then discuss a potential prosthetic tooth replacement option.
Why Shouldn't I Wait It Out?
If you're dealing with pain, we know that you may come from a mindset of being strong, taking pain relievers, and hoping it will go away. Unfortunately, this is not a good approach when it comes to oral health. Serious pain is often a sign that something is quite wrong. See us right away just in case, so we can treat problems sooner rather than later.
Protect Yourself By Calling During A Dental Emergency
We offer emergency dental care, so you have access to relief and repairs when something goes wrong unexpectedly. Set up an appointment in Grand Prairie, TX by contacting your dentist at Pecan Tree Dental to schedule a visit at (972) 262-5111.