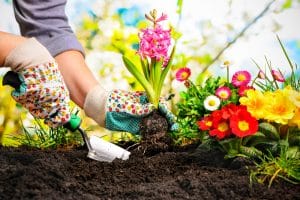 Have you been trying your hand at home gardening but wish your thumb could magically become a bit greener? If so, you may find just what you need with this upcoming Spring Gardening: Organics 101 event. Clear a bit of time in your schedule, so you don't miss out!
What Is The Event?
This is your chance to enjoy a Spring Gardening Series put on by the library and our local parks and recreation department. The first installment of the series includes Organics 101, which will help you learn how to care for your plants, while naturally and organically protecting them from disease and pests.
When Will It Happen?
You may participate in this event on March 16, 2017 from 6:30pm to 8:00pm.
Where Is It Taking Place?
The series will be held at the Grand Prairie Main Library, which is located at the following address:
901 Conover Drive
Grand Prairie, TX 75051
What Does Admission Cost?
This is a free series!
How May I Learn More?
To find out more, simply call 972-237-8000. 
Learn More About Your Grin
You can get to know all about protecting your oral health and keeping your smile beautiful with a trip to our practice. Set up an appointment in Grand Prairie, TX by contacting your dentist at Pecan Tree Dental to schedule a visit at (972) 262-5111.