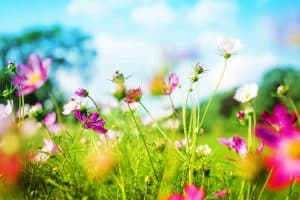 When you take the time to garden, what's your goal? Is one of your dreams to create one of the most dazzlingly beautiful gardens anyone has ever seen? If a breathtaking landscape is what you've been envisioning, then the upcoming Spring Gardening: Dress For Success event is just what you need.
What Is This?
This is part of the Spring Gardening Series. This portion of the series is called Dress For Success. Translation: You'll be learning all about how to fill your garden with show stopping plants, so it's truly a sight to behold. Find out more about how to plan and organize your garden, which selections to choose, and how to make the most of different hues.
When Is It?
The event will be held on March 30th, 2017 from 6:30pm to 8:00pm.
Where Will It Be Held?
You may take part in the series at the Grand Prairie Public Library (main library), which is located at the following address:
901 Conover Drive
Grand Prairie, TX 75051
How Much Is Admission?
The gardening series events are free!
How May I Learn More?
To find out more, you may call the library at (972) 237-5700.
Enjoy A Healthy Smile With Checkups And Cleanings
Contact us for your dental checkups and cleanings two times a year, preferably every six months, so you can keep your smile in lovely condition. Set up an appointment in Grand Prairie, TX by contacting your dentist at Pecan Tree Dental to schedule a visit at (972) 262-5111.