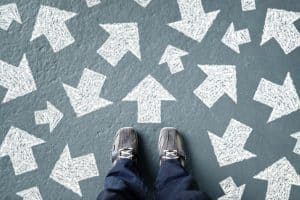 You've got quite a lot to consider when it comes to making selections for your smile. You want to provide your teeth and gums the best care you can muster up but when you're not sure how to make that happen, you may feel yourself floundering. Fortunately, you just need some gentle guidance regarding how to keep your oral health safe with your selections. As for who you should visit for professional treatments, well … we think we have a good suggestion for you.
Choosing Your Team
Our team would love to meet you and care for your smile (as well as the smiles of your family members). You will find in taking a look at our website that we offer the broad spectrum of treatments, education, and resources that will lead you toward a truly healthy smile that lasts a lifetime. Schedule a consultation with us, so we can get started on protecting your oral health.
Choosing Your Floss
It can certainly feel confusing as you look at your dental floss options. It can even feel frustrating, particularly when the idea of flossing isn't high on your list of things you like to do. Hopefully, by making a good selection for yourself, you'll enjoy it more. Keep these simple details in mind: Make your choice by looking for a pleasing flavor, a texture that you like, and ensure it's been accepted by the ADA. Easy.
Choosing Your Brush
Your toothbrush, like anything else, will prove to be an extension of your needs and your preferences. As for those factors that you simply must adhere to in order to protect your oral health, they are basic: Your toothbrush must only have soft bristles (nothing firmer). Your brush should be accepted by the ADA. Your brush should fit comfortably throughout your mouth.
Choose The Right Products For A Healthy Smile
Choosing the best products for your dental hygiene is easy when you've got a professional dental team to offer suggestions. Set up an appointment in Grand Prairie, TX by contacting your dentist at Pecan Tree Dental to schedule a visit at (972) 262-5111.