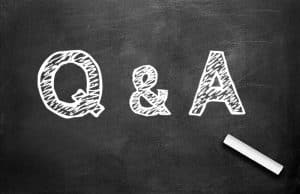 Have you noticed that most of your friends aren't carrying around water bottles that you might pick up at the grocery store (the type that you toss into the recycling bin after you're finished)? Instead, they're carrying bottles meant to tote water around for the long haul? A reusable bottle for your daily hydration needs is something that can become a huge asset for your oral health. Not sure how this works in favor of your smile? We can help.
Questions and Answers
Question: What are the more obvious negative implications of purchasing water bottles in bulk, so I can use a fresh bottle every time I drink water?
Answer: The issues you will hear about most are that this can be bad for the environment, that the BPA and other toxins in bottles can harm you, and that your oral health is going to miss out on the fluoride you usually receive from community drinking water (which is supplemented with fluoride).
Question: Can't I just reuse the same plastic water bottle and refill it until it seems like it's not in very good shape any more?
Answer: While protecting your oral health by drinking water is essential, it's not more important than avoiding the hazards that can come with using the same plastic, one-use water bottle over and over. Unfortunately, plastic can become leached into the water and the bottle may harbor bacteria.
Question: What types of options do I have?
Answer: To protect your overall health and oral health, you may wish to purchase a BPA-free plastic, stainless steel, or even glass water bottle. There are many on the market!