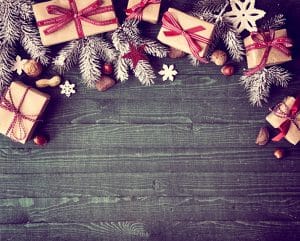 Have you been toting around your wish list for the 2016 holiday season? Perhaps you secretly whispered your dream gift into Santa's ear at the mall, hoping none of your friends saw you! Whatever the case, if what you really want is a more beautiful smile, there's no need to wait for a magical answer to your hopes. Instead, you can just give us a call and then stroll into our practice for your cosmetic dentistry consultation. While our team doesn't include any gift-making elves, we do offer a variety of exceptional treatments for a lovely grin!
What Don't You Like About Your Smile?
There's a reason you put cosmetic dentistry at the top of your wish list for 2016. It's because there's something about your smile that you just don't like. As you prepare for your cosmetic consultation, we encourage you to reflect on the details. What is it that dissatisfies you? Yellowed teeth? Uneven teeth? Spaces between teeth? A chip? A small crack? Don't worry, whether it's one little issue or a very long list, we are happy to help!
Answering Common Questions
To find out how we can help you achieve a beautiful smile, you will need to learn more about our cosmetic dentistry treatments (which we will explain during your consultation). For now, allow us to answer some questions that might be going through your mind:
Yes, there are usually multiple ways to approach your smile needs
We offer teeth whitening, porcelain veneers, gum contouring, dental contouring, and dental bonding
Most people make wonderful candidates for cosmetic care but some may first need restorative treatments (we only provide cosmetic treatments for healthy smiles)