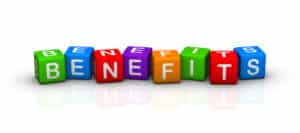 What is the problem with your smile? Do you wish you had access to dental tissue you could glue in place just so to make individual teeth look better (and as a result, make your entire smile look much more pleasing)? If this is the case, you might be in store for a surprise: Dental bonding offers benefits in line with your needs. Not sure what to make of this cosmetic treatment but you're certainly ready for a change? Let's cover the basics.
What It Is
Dental bonding is a cosmetic treatment that patients rely on when they are in need of small improvements. Those improvements must require the addition of tissue (we use composite, not real tissue, to create the illusion that you have more tissue wherever your smile needs it most). The treatment is quick, generally requiring one visit that will in most instances, provide you with a smile with greatly improved uniformity.
How It Helps
What do we mean when we talk about adding tissue and improving uniformity with dental bonding? We mean ensuring your smile line is symmetrical, that we address small unsightly spaces between your teeth, that a chipped smile becomes a smile free of chips (and small cracks), and that small stains do not continue to disrupt an otherwise white grin. Whether you need composite in a paint-like layer as coverage or as a sculptural-like addition to build your tooth up (or to fill spaces), this budget-friendly solution can get the job done.