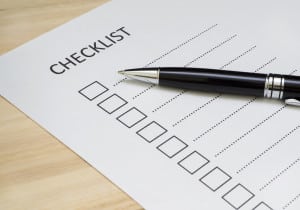 It can be shocking to learn that beyond the fact that you need a toothbrush, it's important that you choose a good toothbrush. What, exactly, you may wonder, makes a good toothbrush? Well, there are a variety of items you need to consider when purchasing your brush for effective dental hygiene. Rather than cause you any additional confusion, we would like to make your experience extremely easy by providing you with a checklist. Mark off each item as you go along for success.
#1: It Should Have Soft Bristles
The first item on your list should always be to check the bristles. You don't have to open the package to touch them. Just make sure the packaging says that the bristles are soft. Avoid any other options! Even "medium" is too firm.
#2: It Should Fit Comfortably In Your Hand
You cannot necessarily hold the brush while you're looking at it in the dental hygiene aisle – it is likely beneath a plastic package. However, you can envision whether you can grip it comfortably. Some brush handles are quite large, so choose accordingly.
#3: It Should Fit Comfortably In Your Mouth
When you start seeking out dental hygiene products, you will notice some of the oversize brush heads out there. Estimate whether the brush head will allow you to clean your teeth (fronts, sides, chewing surfaces, and backs) without a challenge and purchase from there.
#4: You Should Use It Temporarily
Remember when you purchase the toothbrush that seems like a good fit for your needs that you will be using it for about three months to four months. Then, you will throw it away and begin again with a fresh one to ensure your dental hygiene remains effective.