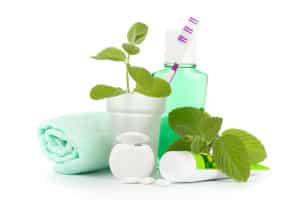 Do you ever dread the idea of brushing and flossing your teeth? Are you starting to wonder how on earth you will be able to continue doing this for the rest of your life because frankly, it's just not that much fun? Good news: We are ready to help rejuvenate your twice daily experience in front of the bathroom sink, so you can feel motivated and even enthusiastic about your experience with dental hygiene.
Listen To What You Like
What makes you feel good when it comes to your auditory experience? What tends to distract your brain waves, so you're completely focused on what you're taking in through your ears? Is it music? Is it a news station? Whatever it is, add it to the background of your dental hygiene sessions. Turn on the TV so you can hear it – plug in your earbuds and hit "play." You will start to look forward to this moment of peace that gives you the opportunity to indulge without guilt because you're performing your dental hygiene.
Revamp Your Products
What is it that's causing you to dislike your dental hygiene experience? Do you find that your toothbrush makes your jaw sore because the head is so big that you're straining to open wide enough? Does your toothpaste leave you frowning because of its flavor? Make whatever changes you need, so you feel at one with your products – not like enemies. The more you create an environment in which you feel good, the better you will feel about caring for your teeth and gums.