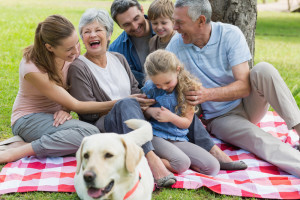 Family dentistry isn't a dental specialty, like orthodontics or endodontics. Instead, family dentistry is a kind of practice philosophy, ones that's inclusive of patients of all ages (thus, the entire family!). Having a family dentist as your primary dentist is particularly convenient because it means that you, your children, and even your parents will receive the type of focused dental care they need. Before choosing a family dentist, be sure to familiarize yourself with the following aspects of their office or practice, so you can decide whether they're the right choice for your family.
Child-friendly Environment
A child-friendly dental office doesn't have to mean that the waiting room is packed with toys or that the treatment rooms are decorated like the latest Disney movies (although your kids would probably appreciate such an environment). Instead, a child-friendly office means that there is a focus on the unique needs of young patients. This means that there are at least a few toys, games, or books geared toward kids in the waiting room and that the dentist and his or her staff understand how to talk to kids and make them feel comfortable during their time in the office.
Flexible Hours
When you're working, have children in school, and have extracurricular activities, it's hard to schedule dental appointments that are convenient for everyone. If your family schedule is already packed, be sure to look for a family dentist who offers flexible hours, like early morning hours, evening hours, or weekend hours.
Services for the Whole Family
Your dental health needs change as you age. The care you receive as a child will evolve as you enter the teen years, adulthood, or the golden years. A family dentist should offer a range of services designed to meet the needs of every member of your family, regardless of age. This might mean age-appropriate dental cleanings and checkups for all members, orthodontics for teens, cosmetic dental services for adults, and dental restorations or replacement teeth for seniors.