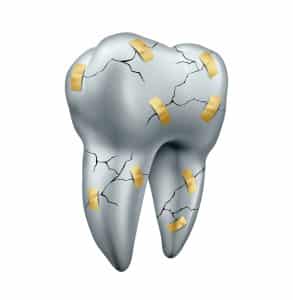 Dental bonding is one dental treatment that you do not have to fear. It is a minimally invasive cosmetic procedure that is quick, easy, affordable, and best of all: painless. There is no cutting or drilling with dental bonding. It is done with the same material that is used for white fillings–composite resin. It blends with surrounding dentition and can last for years. If dental bonding is the kind of dental treatment you've been wishing for, check it out.
Facts about Dental Bonding
·        A white plastic resin material, called composite resin, is what is used for dental bonding.
·        Dental bonding, also called cosmetic bonding, can fix a variety of dental issues including masking stained teeth or teeth with pits, craze lines, or other imperfections; lengthening worn teeth; closing spaces between teeth; fixing misshapen teeth; repairing broken teeth or teeth with chips and cracks.
·        Composite bonding treatments can last anywhere from three to ten years.
·        More than one tooth can be bonded in one visit. However, if several teeth need bonding your dentist may schedule you for two visits.
·        A single tooth can be bonded in 30 to 60 minutes.
·        Cosmetic bonding is an affordable dental treatment ranging in cost from $100 to $500 per tooth.
·         Cosmetic bonding is a non-invasive and easy treatment that involves:
o   Etching the tooth enamel to make it rough so the composite binds effectively
o   Treating the etched teeth with a conditioner
o   Placing the resin material on the tooth
o   Curing the resin composite with an ultraviolet light and becomes one with your tooth
ABOUT YOUR GRAND PRAIRIE, TX DENTIST:
Dr. Quinn Smith is a well-respected and highly experienced general, restorative, and family dentist in Grand Prairie, TX. He takes a patient-first approach that starts from the moment patients enter our Pecan Tree Dental office, and he offers a three-year guarantee on all dental work that he performs. Whether you and your family are new or returning patients, you can schedule a consultation or your next appointment with Dr. Smith by contacting us at (972) 262-5111.