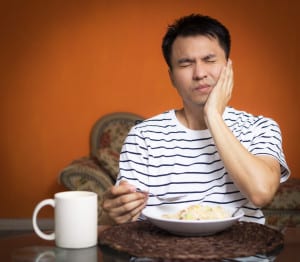 Did you know that you could break a tooth biting into a soft sandwich? It has happened. What if it were a chicken bone? Imagine the damage that could be done. Or what if you play hockey and you took an elbow to the mouth. Accidents happen and we are never really prepared. What if your tooth broke, but the filling stayed intact? Weird things can happen. If there is no pain should you run to the dentist? What if it's a three day weekend? Can you wait a few days? What is a dental emergency? 
Dental Emergency? Yes or No?
Anything that causes bleeding or severe pain would be considered a dental emergency. One example of this is acute pulpitis which is the inflammation of your tooth pulp due to infection or irritation, etc. Your tooth pulp is the only living part of your tooth and is extremely sensitive. It can cause severe pain which will require emergency dental treatment. What other dental situations are considered emergencies?
Is a broken or chipped tooth a dental emergency? Yes. A broken or chipped tooth should not be ignored. You should see your dentist right away.
Is a lost tooth a dental emergency? Yes. Many people think that if a tooth gets knocked out there is nothing that can be done to save it. That is not true. If someone's tooth is knocked out it is possible that it can be reattached. The tooth should be saved and placed back into its original socket, if possible. Otherwise, it can be held in between the cheek and gum, or stored in a container of milk to keep it moist and viable. In the case of a knocked out tooth, time is of the essence. Make an emergency dental appointment as soon as possible.
Is an abscessed tooth an emergency? Yes. Left untreated, a tooth infection can develop into an abscess. The symptoms of an abscessed tooth will make you want to see your dentist. Such symptoms can include swelling, severe pain, and fever.
Does the same go for an abscessed gum? Yes. If an abscess develops on your gum it can be painful and cause bleeding.
ABOUT YOUR AUSTIN, TX DENTIST:
Patrick M. Jaeckle, DDS, offers families in the Austin/Central Texas area the latest in comprehensive dental care. To improve the health and function of your smile, we provide preventive, cosmetic, and restorative dentistry, as well as migraine and headache relief. To schedule an appointment, call our Austin office at (512) 912-7543, or our Bee Cave location at (512) 402-1955.