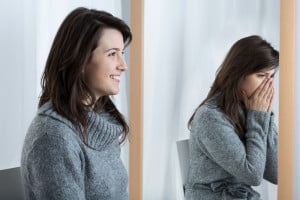 Everybody wants white teeth. When your teeth aren't white you feel self-conscious smiling. Smiling is important. Not only does smiling make the people around you feel good, it actually releases chemicals in your own brain that make you feel good! Everybody's teeth could use whitening from time to time if their teeth are stained or yellowed due to extrinsic factors such as what they eat, drink, and if they use tobacco products.  If you hesitate to smile because you feel your teeth aren't as white as they should be. Zoom! away those stains so you can keep on smiling.
Whitening Kits
Zoom! In-Office Whitening: Zoom! is a safe and long-lasting procedure. Patient's, on average, can achieve teeth that are eight shades whiter than before. The Zoom! whitening treatment is applied as a gel and contains 25 percent hydrogen peroxide. It works to eliminate yellowing and stains in about an hour. The procedure consists of applying gel to the teeth in 15 minute intervals and activating the gel with a specialized light. The teeth are then rinsed, and the gel and light are applied again. This takes place up to three times and is followed by a final rinse.
Take Home Whitening Kits: Busy schedule? We offer take home whitening kits, too. The kits include a tray and whitening gel and allow you to whiten your teeth at your convenience, and in the comfort of your own home.  Take home whitening kits whiten gradually over a matter of days. Most patients can see results in seven to 14 days. Professional take home whitening kits can usually get teeth up to six shades whiter and are more effective than over-the-counter kits.
ABOUT YOUR GRAND PRAIRIE DENTIST:
Dr. Quinn Smith is a well-respected and highly experienced general, restorative, and family dentist in Grand Prairie, TX. He takes a patient-first approach that starts from the moment patients enter our Pecan Tree Dental office, and he offers a three-year guarantee on all dental work that he performs. Whether you and your family are new or returning patients, you can schedule a consultation or your next appointment with Dr. Smith by contacting us at (972) 262-5111.