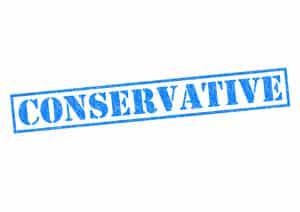 Throughout your years of visiting the dentist you may have run across a dentist that recommended treatments that seemed to be unnecessary. Those types of dentists give dentistry a bad name, or simply do not prescribe to conservative dentistry. No one should have to undergo procedures, dental or otherwise, that are not extremely necessary. There is no ethical reason to cause a person the pain, inconvenience, or expense. Here at Pecan Tree Dental we pride ourselves on practicing conservative dentistry.

What is Conservative Dentistry?
The goal of conservative dentistry is not only to limit the number of teeth removed, but to preserve as much healthy tooth structure and tissue as possible. When performing dental treatment the conservative dentist will limit the amount of healthy tooth removed and focus on treatments and procedures that conserve the natural tooth structure. Maintaining the integrity of the tooth, while successfully treating the problem is their major goal. The first step is a careful evaluation of the existing problem, deciding what needs to be done to treat the problem and prevent a future occurrence, and planning a conservative means to that end.
Treatment
When performing treatments such as a filling or root canal, the dentist focuses on the removal of the decayed, infected, or damaged tissue or tooth structure while leaving the remaining healthy part of the tooth intact. If the tooth is too decayed or damaged, saving it may not be a viable option. In that case, an extraction may be necessary.
Prevention
The first step in the practice of conservative dentistry is prevention. That is why it is important to attend regular dental checkups and professional cleanings as well as get dental x-rays. By receiving regular exams, and performing proper oral hygiene at home, you can reduce the risk of dental health problems.
ABOUT YOUR GRAND PRAIRIE DENTIST:
Dr. Quinn Smith is a well-respected and highly experienced general, restorative, and family dentist in Grand Prairie, TX. He takes a patient-first approach that starts from the moment patients enter our Pecan Tree Dental office, and he offers a three-year guarantee on all dental work that he performs. Whether you and your family are new or returning patients, you can schedule a consultation or your next appointment with Dr. Smith by contacting us at (972) 262-5111.