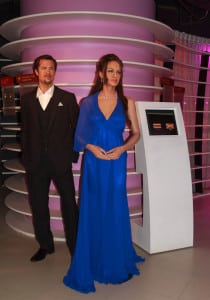 Grand Prairie is part of the Mid-Cities region in the Dallas-Fort Worth metroplex. It is the 15th most populous city in the state of Texas with over 175, 000 people, and there is plenty to do for every one of them. Regardless of your interest, Grand Prairie is a hopping place. While there are numerous activities to choose from perhaps you would like to check out Louis Tussaud's Palace of Wax & Ripley's Believe It Or Not!

What: Louis Tussaud's Palace of Wax & Ripley's Believe It Or Not!
Where: 601 East Palace Parkway, Grand Prairie, TX 75050
When: Monday-Friday 10AM to 5PM; Saturday & Sunday 10AM to 6PM. Open 365 days a year.
Admission: Adults (13 and older) $18.99; Children (4 to 12) $8.99; Children 3 and under FREE
About
Featuring four fun-filled family attractions this is a place not to miss. Check out:
Ripley's Believe It Or Not! Odditorium: Features human and animal oddities including shrunken heads, cannibal skulls, fascinating facts, and a variety of the weirdest, strangest, and most bizarre.
Louis Tussaud's Palace of Wax: Mingle with the rich and famous, movie stars and historical figures alike, including Johnny Depp and Whoopie Goldberg, and don't miss the Hall of Presidents. Louis Tussaud's Palace of Wax features over 200 life-like figures from the famous to the infamous.
Laser Maze Challenge: Navigate your way through a mysterious maze of lasers. Sneak, jump, and roll to complete your challenge and receive your time and score.
Mirror Maze: Try to find your way out of this crazy maze with dead ends, infinite reflections, corners, and false starts. You will never look at a mirror the same way again.
ABOUT YOUR GRAND PRAIRIE DENTIST:
Dr. Quinn Smith is a well-respected and highly experienced general, restorative, and family dentist in Grand Prairie, TX. He takes a patient-first approach that starts from the moment patients enter our Pecan Tree Dental office, and he offers a three-year guarantee on all dental work that he performs. Whether you and your family are new or returning patients, you can schedule a consultation or your next appointment with Dr. Smith by contacting us at (972) 262-5111.