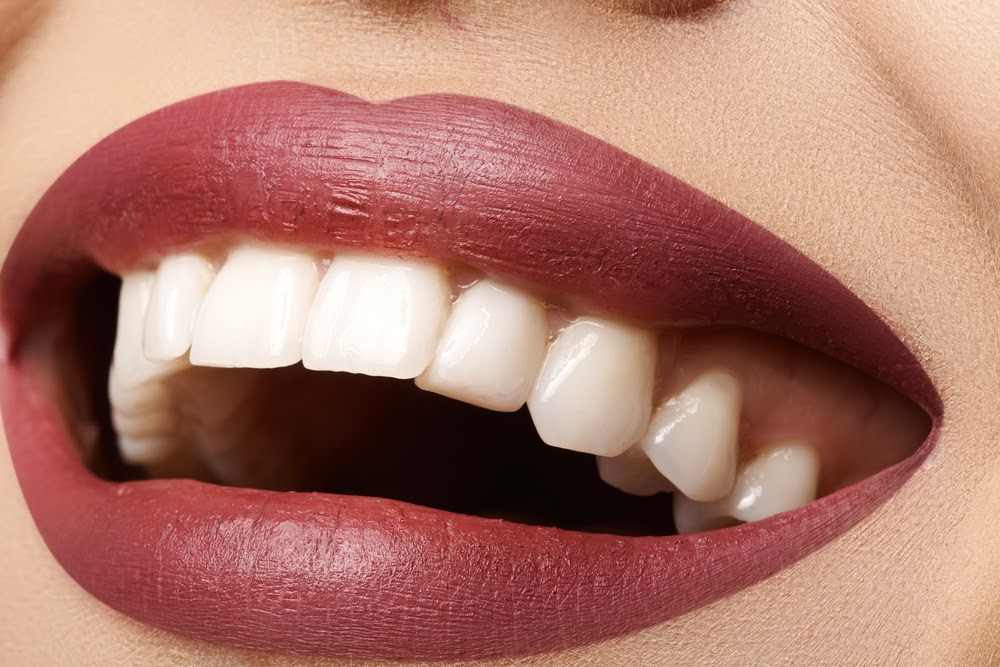 Throughout your life, you may notice that some things begin to fade; memories, hobbies, interests, and even the color of your teeth. When the outer layer of a tooth (enamel) changes in color, it is known as extrinsic staining, and can typically be resolved with a minimally invasive cosmetic treatment. If staining goes beyond the tooth enamel and affects the layer underneath (dentin), it is known as intrinsic discoloration. This eliminates the possibility of a simple
teeth whitening procedure
, and further examination will be necessary.
How Teeth Stain
From the foods you eat, to the environment you live in, your teeth are exposed every day to factors that can potentially lead to staining. Color molecules, or chromogens, are found in our food and drinks, and over time, they adhere to the tooth enamel and cause stains. Smoking or chewing tobacco also stains teeth, as well as certain medications. Intrinsic discoloration can be a sign of further dental issues, such as
developing tooth decay
, or internal bruising caused by trauma.
What Are My Treatment Options?
Treatment for teeth staining depends on the severity and nature of the stains. Regular brushing and flossing, along with periodically scheduled visits to the dentist, can keep minor stains minimal. It is also advisable to avoid smoking and chewing tobacco, and to be wary of intensely colored foods and drinks. Stains that can't be removed with brushing and flossing may require a cosmetic dental treatment, like teeth whitening,
porcelain veneers
, dental bonding, and more.
ABOUT YOUR GRAND PRAIRIE COSMETIC DENTIST:
Dr. Quinn Smith is a well-respected and highly experienced general, restorative, and family dentist in Grand Prairie, TX. He takes a patient-first approach that starts from the moment patients enter our
Pecan Tree Dental
office, and he offers a three-year guarantee on all dental work that he performs. Whether you and your family are new or returning patients, you can schedule a consultation or your next appointment with Dr. Smith by
contacting us
at (972) 262-5111.