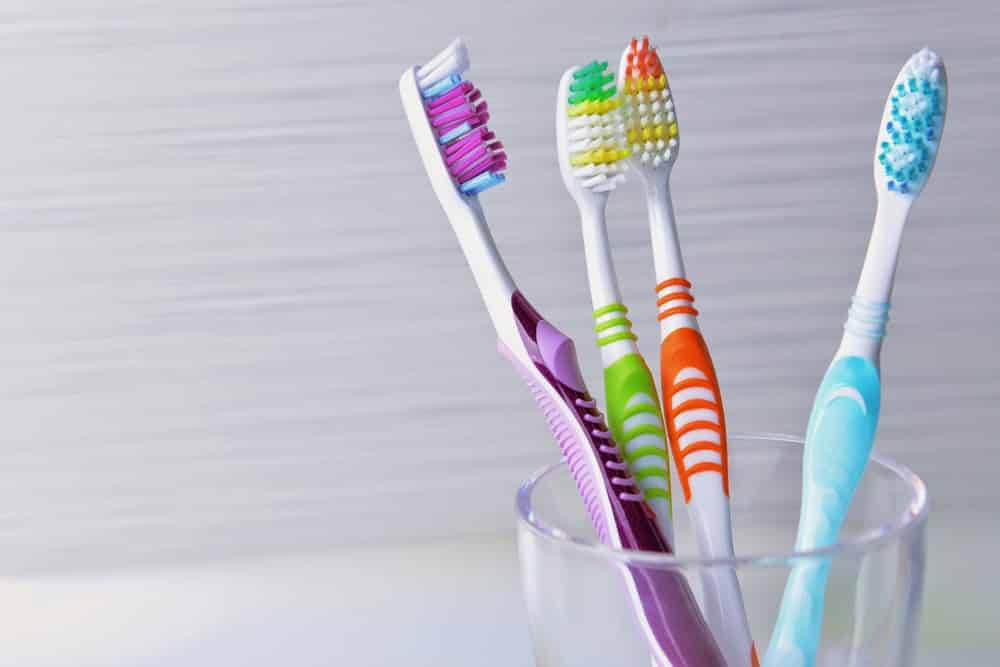 For many of us, it's tough enough dedicating adequate time in our busy days to
properly brushing and flossing our teeth
. With such limited time, that attention might not always extend to how well you care for your toothbrush when you're not using it. Unfortunately, improper care can render your toothbrush not only ineffective, but a liability to your dental health, increasing your risk of tooth damage and diseases stemming from poor hygiene.
When You're Not Paying Attention
Most personal bathrooms include a toothbrush holder that keeps the occupants' toothbrushes off of the counter, usually in an up-right position. Perhaps without realizing it, many people place their toothbrush holders dangerously close to the toilet, where countless
colonies of germs
congregate. If you prefer, you might store your toothbrush in its own personal holder, complete with a cap to conceal the brush entirely. However, storing a wet toothbrush in a concealed environment can facilitate the growth and accumulation of various bacteria and other microorganisms.
Toothbrush Care Techniques
·
After brushing your teeth, rinse the bristles thoroughly, passing a clean thumb or finger over them to dislodge food and bacterial particles.
·
Shake the brush and bristles, then place it in a holder as far from the toilet and bath tub as possible.
·
If you use an enclosed container, try to keep the cap slightly dislodged to allow the brush to air dry.
·
Rinse your toothbrush thoroughly before using it, as well, to make sure you don't transfer unwanted microorganisms to your mouth.
·
Once you notice that your bristles are frayed, change your toothbrush for a new one. If three months pass and the bristles still seem strong, change it anyway to be on the safe side.
ABOUT YOUR GRAND PRAIRIE DENTIST
Dr. Quinn Smith is a well-respected and highly experienced general, restorative, and family dentist in Grand Prairie, TX. He takes a patient-first approach that starts from the moment patients enter our
Pecan Tree Dental
office, and he offers a three-year guarantee on all dental work that he performs. Whether you and your family are new or returning patients, you can schedule a consultation or your next appointment with Dr. Smith by
contacting us
at (972) 262-5111.