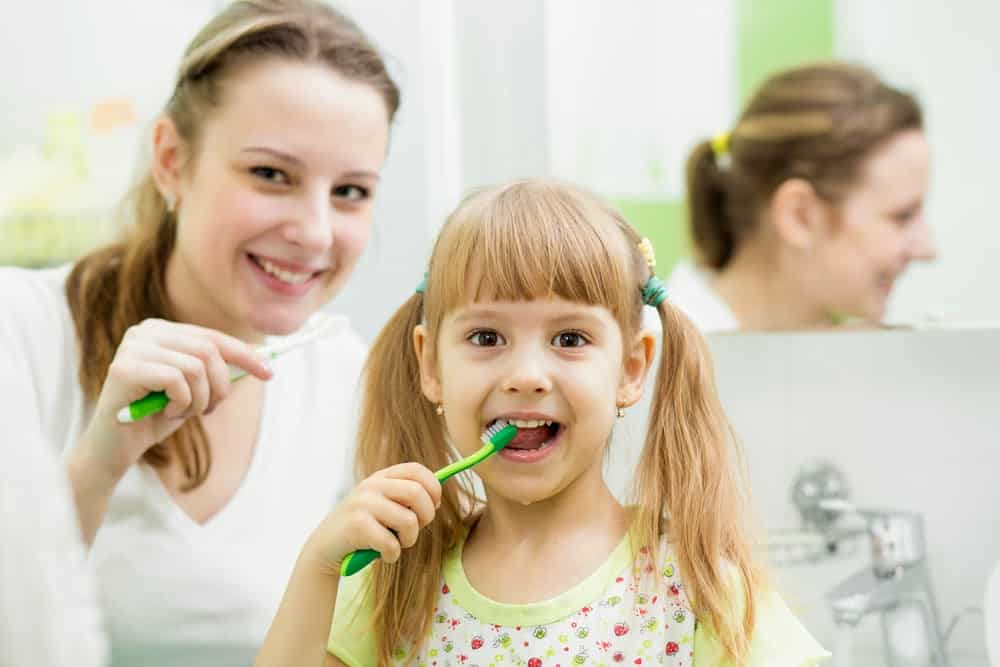 As placeholders for the permanent teeth that have yet to come in, young children's teeth need as much care as yours; in some cases, more. That care begins with what you teach your children about good hygiene and dental care, from brushing and flossing their teeth to visiting the dentist on a regular basis. Because they'll carry what they learn into their teens and adulthood,
the children's dentistry services we offer
include helping you teach your children the basics of properly caring for teeth.
What to Teach Your Children About Hygiene
You should
teach your children to brush and floss their teeth
as soon as they're able to learn (though you can keep their mouths clean until then by doing it for them). However, simply showing them the routine might not generate their interest. You can make the learning process more fun by describing the purpose of brushing their teeth in a story, where they're the heroes, their toothbrushes are the weapons, and the plaque on their teeth is the villain. Eliminating the bad guy from every surface of their teeth is the only way to defeat it.
How Does Your Child Feel About the Dentist?
Its importance may seem like common knowledge to adults, but
to children, visiting the dentist can generate mixed emotions
, like wonder, excitement, apprehension, and fear. Part of their dental care education should include becoming accustomed to visiting the dentist on a regular basis, which they should begin doing by the age of two. With a specifically kid-friendly environment, our office is designed to help children feel more at east about professional dental care.
Children's Dentistry Services
A box full of prizes and a warm, welcoming demeanor are only compliments to the compassionate care we provide for children of all ages. In addition to the kid-centric amenities we offer, Dr. Smith can also help clean, treat, and
protect your child's smile with a variety of children's dentistry services
. For instance, to protect your children's still-developing teeth from destructive cavities, Dr. Smith may recommend fluoride treatments and/or dental sealants that shield teeth from oral bacteria.
ABOUT YOUR GRAND PRAIRIE DENTIST:
Dr. Quinn Smith is a well-respected and highly experienced general, restorative, and family dentist in Grand Prairie, TX. He takes a patient-first approach that starts from the moment patients enter our
Pecan Tree Dental
office, and he offers a three-year guarantee on all dental work that he performs. Whether you and your family are new or returning patients, you can schedule a consultation or your next appointment with Dr. Smith by
contacting us
at (972) 262-5111.