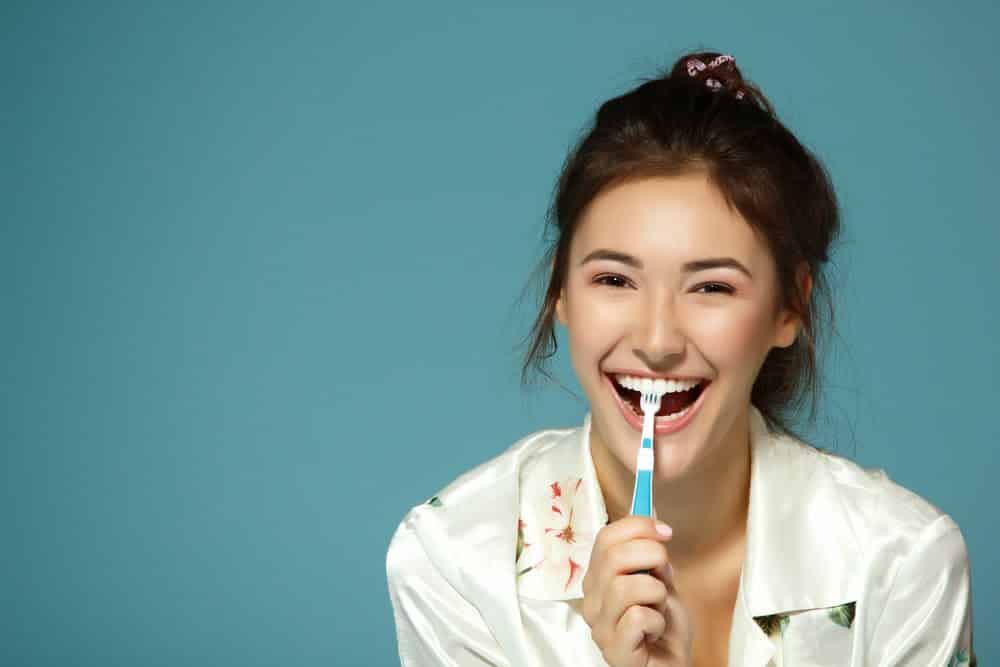 Brushing your teeth is the most basic, most repetitive, and perhaps the most important aspect of effective personal dental hygiene. However, did you know that improperly brushing your teeth can cause more harm to your smile than good?
Your Grand Prairie dentist, Dr. Quinn Smith
, explains how to get the most out of your toothbrush and toothpaste by outlining the tenets of
brushing your teeth properly
.
The Right and Wrong Way to Brush Your Teeth
Use a gentle touch
The sticky, uncomfortable feeling of
dental plaque can make you especially eager to clean your teeth
, but in your eagerness, Dr. Smith warns against brushing too exuberantly. Unlike an inanimate surface, such as a floor or countertop, a little elbow grease does more than clean your teeth of stains and debris; too much force can strip the protective enamel from your teeth, exposing them to damage and tooth decay-causing bacteria.
Use the right tools
To maintain a gentle touch, be sure to use a soft-bristled toothbrush with the American Dental Association (ADA) seal of approval on its package. Harsh bristles, like those advertised as natural or animal-hair brushes, can damage your teeth as much as harsh brushing.
Use your toothbrush often
Once you've gotten the mechanics of gentle and effective teeth-brushing, be sure to practice it at least twice every day, along with carefully flossing at least once (preferably before bedtime).
A consistent hygiene routine is necessary
to combat the constant buildup of dental plaque, which can lead to a host of dental issues like tooth decay, gum disease, and hard-to-cure bad breath.
ABOUT YOUR GRAND PRAIRIE DENTIST:
Dr. Quinn Smith is a well-respected and highly experienced general, restorative, and family dentist in Grand Prairie, TX. He takes a patient-first approach that starts from the moment patients enter our
Pecan Tree Dental
office, and he offers a three-year guarantee on all dental work that he performs. Whether you and your family are new or returning patients, you can schedule a consultation or your next appointment with Dr. Smith by
contacting us
at (972) 262-5111.