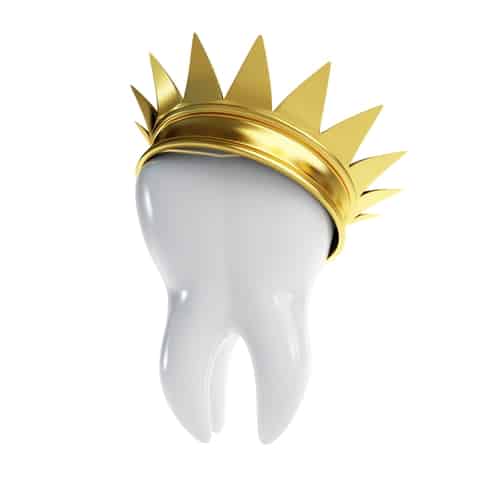 Did you know that summer is nearly here? June 21 at 10:51 UCT marks the first day of summer in the Northern Hemisphere. Do you have a damaged, decayed, or discolored tooth you would like restored? Dr. Smith and our team at Pecan Tree Dental offer teeth restorations to enhance or correct your smile. Why not correct your smile before the warm weather officially blankets Texas? Your family dentist, Dr. Quinn Smith, offers a restorative dentistry quiz on
dental crowns
to help educate his patients.
Questions
True or False: Dental crowns can be a solution to

a single tooth

with damage, decay, or discoloration.
True or False: A dental crown completely replaces a tooth, leaving no natural tooth to exist.
True or False: A crown does NOT assist in dental bridge placements.
True or False:

The appearance of your smile

will not benefit from a dental crown.
True or False: Candidates for dental crowns must possess a disease or damage to a tooth.
Answer Key
True: If you have a tooth that is damaged (fracture, chip, or crack) it can most likely be restored using a dental crown
False: A crown in restoration procedures caps the existing tooth as a cover to protect and support the adjacent teeth. However, in a dental implant procedure, a crown is attached to the protruding abutment piece to mimic the original tooth.
False: In some dental bridge applications, the adjacent teeth to the gap are modified to accept dental crowns to secure the bridge into place.
False: If you have unsightly stains or discoloration, a dental crown may be an option to restore the beauty back to your smile.
False: A candidate for a dental crown involves restoration, implant, and cosmetic procedures. It is one of the more prevalent dental treatments for teeth with damage, decay, stains, or discolorations.
About Dr. Quinn Smith
Dr.

Quinn Smith

is a well-respected and highly experienced general, cosmetic, restorative, and implant dentist in Grand Prairie, TX. He takes a patient-first approach that starts from the moment patients enter our Pecan Tree Dental office, and he offers a three-year guarantee on all dental work that he performs. Whether you're a new or returning patient, you can

schedule a consultation or your next appointment

with Dr. Smith by contacting us at (972) 262-5111.