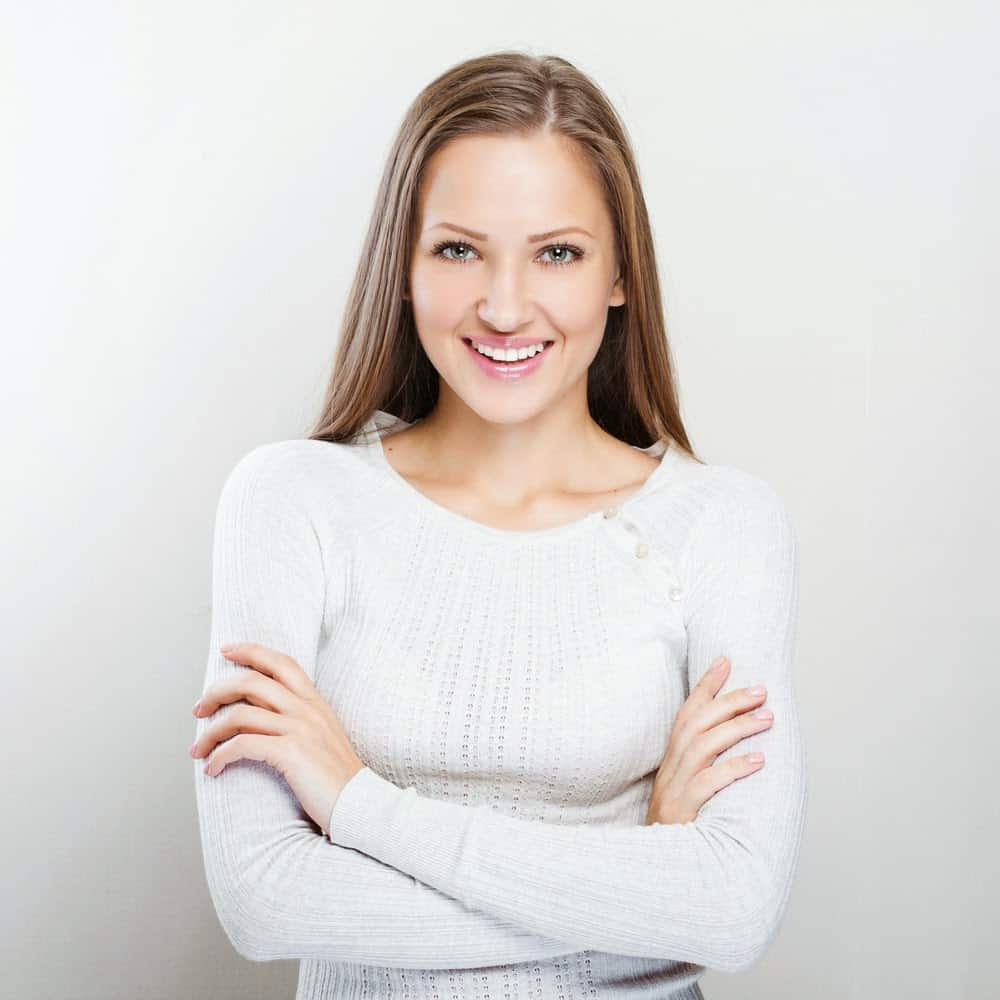 Do you want to improve your smile's appearance, but have more than one cosmetic issue to deal with and aren't sure where to start?
Porcelain veneers
can dramatically transform your smile without a dramatic or complex treatment plan. Best of all, veneers can address a wide variety of issues, from stubborn teeth stains to slightly crooked or misshapen teeth, with just a single procedure.
How much of my teeth will porcelain veneers cover?
Veneers are wafer-thin shells of porcelain that are bonded to the front surfaces of your teeth. Unlike a
dental crown
, which completely caps your tooth, a porcelain veneer is designed to cover just the front and most visible portion of your tooth.
How much preparation is required to fit teeth with veneers?
Also unlike a dental crown, your teeth don't need to be completely reshaped to accommodate a veneer. Typical tooth preparation involves sculpting a minimal amount of enamel (less than 0.5mm) from the front of your tooth. If you prefer, Dr. Smith may recommend
Lumineers
, which are no-prep veneers that don't require permanent tooth preparation.
Will my porcelain veneers look natural?
After your initial visit to prepare and measure your teeth, Dr. Smith will send the precise measurements and a mold of your smile to a trusted dental lab. The porcelain used is tinted to your specific tooth color, and layered to mimic the way tooth enamel reflects light. Highly-skilled technicians will hand-craft each veneer as a single piece so that, even if you need several of them, your veneers can blend in seamlessly with your smile.
How long do porcelain veneers last?
Porcelain is popular in cosmetic dentistry for its durability, as well as its beauty. Your porcelain veneers won't last forever, like natural, healthy teeth should, but with proper care and maintenance, they can last for up to 10-15 years before needing replacement.
About Your Grand Prairie Cosmetic Dentist:
Dr. Quinn Smith is a well-respected and highly experienced general, cosmetic, restorative, and implant dentist in Grand Prairie, TX. He takes a patient-first approach that starts from the moment patients enter our
Pecan Tree Dental
office, and he offers a three-year guarantee on all dental work that he performs. Whether you're a new or returning patient, you can schedule a consultation or your next appointment with Dr. Smith by
contacting us
at (972) 262-5111.