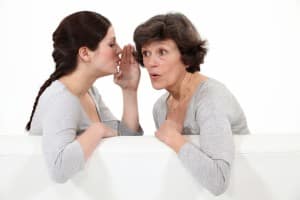 Dental implants
are small prosthetic root devices that are surgically inserted into a jawbone that's missing teeth. More like natural teeth roots than conventional dental prostheses, dental implants are designed to become a permanent part of your anatomy, providing optimal support for your replacement teeth. By mimicking nature's own design for your teeth, implants also eliminate the need for dental adhesives, supportive dental crowns (which rest on reshaped healthy teeth), and inconspicuous clasps. An implanted replacement tooth looks, feels, and functions like a healthy, natural tooth, and offers an important array of advantages for your long-term dental health.
What Do You Know About Tooth Loss?
Grand Prairie dentist
, Dr. Quinn Smith, believes that education is one of the most important aspects of good dental care, especially when it comes to how your teeth behave. Losing one or more teeth produces instant visual effects that can slightly diminish your confidence, and the loss may seem like the worst-case-scenario for whatever issue caused it. The truth, however, is that your smile's destruction continues long after a tooth is lost. The jawbone surrounding the lost tooth's root is resorbed so your body can redistribute its minerals elsewhere, and the nutrient supply to your jawbone is reduced due to a lack of stimulated teeth roots. Over time, jawbone deterioration can result in further tooth loss and the facial collapse—the visual result of an eroded jawbone.
Biologically Compatible Replacement Teeth
Traditional replacement teeth, such as
dental bridges
and dentures, can restore your immediate confidence by reestablishing your ability to bite, chew, and smile fully. Like teeth roots, dental implants work behind the scenes, supporting your replacement teeth as they absorb the pressures of biting and chewing. The pressure stimulates the implants, helping preserve your jawbone's supply of nutrient-rich blood and prevent future tooth loss from jawbone deterioration. By improving their structural support, dental implants reduce complications that are common with traditional replacement teeth, such as denture slippage and the need for constant readjustments to accommodate a shrinking dental ridge.
About Your Grand Prairie Dentist:
Dr. Quinn Smith is a well-respected and highly experienced dentist in Grand Prairie, TX. He takes a patient-first approach that starts from the moment patients enter our
Park Tree Dental
office, and he offers a three-year guarantee on all dental work that he performs. Whether you're a new or returning patient, you can schedule a consultation or your next appointment with Dr. Smith by
contacting us
at (972) 262-5111.