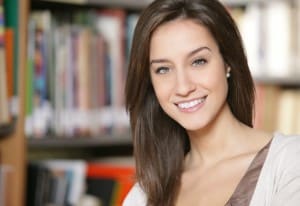 Restoring damaged and diseased teeth is one of the most common reasons for visiting the dentist, along with improving a smile's appearance through customized cosmetic dentistry. Modern technology has provided the tools to rebuild most smiles with lifelike results, although you would probably prefer not to undergo extensive treatment if you can avoid it.
Grand Prairie dentist
, Dr. Quinn Smith, employs a wide variety of
general dentistry
services to help patients preserve their healthy, beautiful smiles, usually with a focus on preventing issues from developing in the first place.
How Long Has it Been Since Your Last Dental Checkup?
The goal of
good dental hygiene
is to maintain control of the bacteria that harm your teeth and gums. When they accumulate, these germs form a protective biofilm (you may know it as plaque) that allows them to stick to your teeth. As one of the more frequent forms of general dentistry, your dental checkup and cleaning allows us to thoroughly remove plaque and its calcified form, tartar, from your teeth and along your gum line. During your exam, Dr. Smith will also perform a comprehensive inspection to check for signs of tooth decay, gum disease, problems with your bite's alignment, or signs that might indicate TMJ disorder, bruxism, or obstructive sleep apnea. Your routine screening will also include a close examination of your oral tissues to detect abnormalities that could warn of oral cancer.
The Tools to Protect Your Smile
Knowing your smile is in trouble is only half of the battle. Besides prevention, your general dentist offers a wide array of restorative procedures to help address any problems that he may find. If a cavity is found, Dr. Smith can remove the infected tooth structure and fill the cavity with a
dental filling
. To treat gum recession or disease, Dr. Smith might recommend advanced periodontal treatment, depending on the severity of your case. Your general dentist is skilled at diagnosing and treating common dental issues, but may recommend a specialist if your dental health is severely compromised.
About Your Grand Prairie Dentist:
Dr. Quinn Smith is a well-respected and highly experienced dentist in Grand Prairie, TX. He takes a patient-first approach that starts from the moment patients enter our
Park Tree Dental
office, and he offers a three-year guarantee on all dental work that he performs. Whether you're a new or returning patient, you can schedule a consultation or your next appointment with Dr. Smith by
contacting us
at (972) 262-5111.