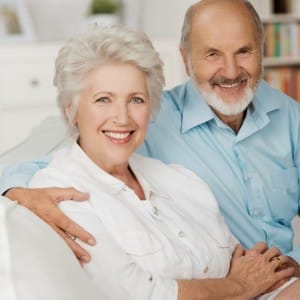 If you've lost all of your teeth on one or both dental ridges, then chances are that you now rely on a complete denture to restore your mouth's ability to function (as well as your smile's pleasing appearance). Made from an entire row of lifelike replacement teeth situated on a comfortable plastic base, dentures have long been the go-to solution for patients who've lost most or all of their teeth on the upper and/or lower dental ridges.
Grand Prairie dentist
, Dr. Quinn Smith, often advises patients who need dentures, or any form of replacement teeth, to support their prosthesis on one or more dental implants. As prosthetic teeth roots, implants help provide unmatched support for your new teeth, and help eliminate the common and often-frustrating problem of loose dentures.
Why Dentures Lose Their Grip
As you bite, chew, speak, and smile with your custom-made dentures, they may exhibit wear and tear over the years. However, when
dentures
that were once designed to fit snugly begin to lose their grip, the problem lies with your jawbone, which begins to shrink as soon as teeth are lost. The roots of healthy teeth facilitate a healthy jawbone by inviting an ample supply of nutrients to it when stimulated by biting and chewing. When a tooth is lost, the bone around its socket is resorbed, and your body redirects the minerals and nutrients intended for that tooth to other areas of the body. Left unchecked, the nutrient deficiency and bone resorption can lead to jawbone degradation, which will cause your dentures to seem too large for your mouth.
The Advantages of Dental Implants
Dental implants
are small root devices that are crafted from biocompatible titanium and surgically inserted into the jawbone, where missing teeth should be. Through a process known as osseointegration, your jawbone will fuse to the implants and create a sturdy foundation that mimics your natural teeth roots. After the healing process (typically about 4-6 months), Dr. Smith can expertly attach your custom-designed denture to the series of implants. The prosthetic roots will give your replacement teeth a foundation as secure as your healthy teeth, as well as restore the stimulation that helps keep your jawbone strong.
About Your Grand Prairie Dentist:
Dr. Quinn Smith is a well-respected and highly experienced dentist in Grand Prairie, TX. He takes a patient-first approach that starts from the moment patients enter our
Park Tree Dental
office, and he offers a three-year guarantee on all dental work that he performs. Whether you're a new or returning patient, you can schedule a consultation or your next appointment with Dr. Smith by
contacting us
at (972) 262-5111.