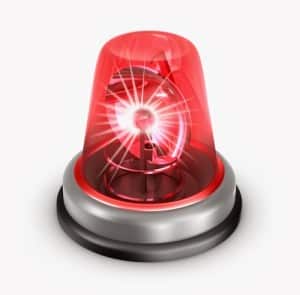 In the event of a
dental emergency
, it is imperative that you contact your
Grand Prairie emergencydentist
, Dr. Quinn Smith, as quickly as possible. In fact, it may be a good idea to program Dr. Smith's office number (972-262-5111) into your phone right now so that you do not have to waste time looking for it should an emergency situation arise. However, handling a dental emergency may be about more than getting to a dental appointment quickly. In many cases, there are several things you can do before you even get into a car.
Caring for a Knocked-Out Tooth
If an unexpected blow knocks out one of your teeth, you will probably be in disbelief for a few moments. Eventually, though, panic may begin to set in as the situation becomes more and more real to you. However, it is important that you not panic. By acting quickly, there is a chance that your tooth can be saved. The first thing to realize is that time is of the essence. When a
tooth isknocked out
, you have a short window of about one hour during which the tooth can be saved. In order to save the tooth, you must locate it, which can be difficult depending upon your surrounding when the emergency occurs. Once you have found the tooth, be sure to pick it up by the crown and rinse it clean with water. Next, attempt to place the tooth back in its socket. If you are unable to replace the tooth in its socket, put it in a glass of water or milk and bring it with you to an emergency dental appointment.
Emergency Care in Grand Prairie
When it comes to an emergency, your Grand Prairie dentist, Dr. Smith, understands that speed is very important. He, therefore, makes every effort to see emergency patients as quickly as he possibly can. In addition, Dr. Smith also welcomes emergency patients who have never attended our dental office before, providing them with the care that they need in a very important time.
About Dr. Quinn Smith: Dr. Quinn Smith is a respected and experienced family dentist in Grand Prairie TX. He takes a patient-first approach that starts from the moment patients enter the dental office and offers a three-year guarantee on all dental work. New patients can schedule an appointment or a consultation with Dr. Smith by calling 972-262-5111.