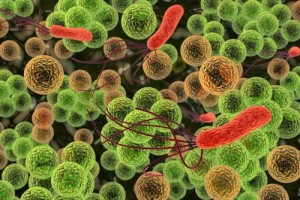 Harmful oral bacteria are the main threat to your oral health. These microscopic pests can attack teeth and even cause gum disease. Thankfully, your
Grand Prairie dentist
, Dr. Quinn Smith, offers
general dentistry
to help protect your teeth. However, when it comes to preventive care, the first line of protection lies with you. By brushing and flossing your teeth, you can remove bacteria-ridden plaque, preventing the formation of tartar, a substance that cannot be removed with a toothbrush or
dental floss
. Plaque hardens into tartar after lingering on teeth for 48 hours. Thus, brushing regularly can greatly improve your oral health.
Unfortunately, plaque may build on teeth despite thorough homecare, which is why your second line of defense, regular dental cleanings from your Grand Prairie dentist, Dr. Smith, are very important. During these cleanings, hygienists can remove tartar from teeth with special instruments designed to remove the stubborn substance. With tartar removed regularly, the risks of tooth decay and gum disease decrease.
Responding to Tooth Decay and Gum Disease
In the instance that
gum disease
or tooth decay does develop, it is important to know that you have yet another line of defense against oral bacteria. To respond to tooth decay, your Grand Prairie dentist, Dr. Smith, will remove the decayed material, cleanse the tooth, and then fill the tooth with a composite resin material. This material will prevent further decay, and it is also white in color, allowing the filling to blend in with your teeth.
For mild symptoms of gum disease, Dr. Smith may recommend changes to your homecare regimen. He may also offer advice on improving the techniques you use to clean your teeth to ensure that you are able to remove plaque thoroughly. Finally, Dr. Smith may suggest one or more dental cleanings to ensure that no tartar is lingering on your teeth. If more severe systems are present, Dr. Smith will discuss the best course of treatment with you.
General Dentistry in Grand Prairie
Having a general dentist is very valuable to your oral health. If you are looking for a dentist to oversee your dental health, consider Dr. Quinn Smith. Friendly, experienced, and knowledgeable, Dr. Smith works closely with his patients, educating them about the best ways to maintain a healthy mouth and putting them at ease should they be anxious about any treatments they may need.
About Dr. Quinn Smith: Dr. Quinn Smith is a respected and experienced family dentist in Grand Prairie TX. He takes a patient-first approach that starts from the moment patients enter the dental office and offers a three-year guarantee on all dental work. New patients can schedule an appointment or a consultation with Dr. Smith by calling 972-262-5111.