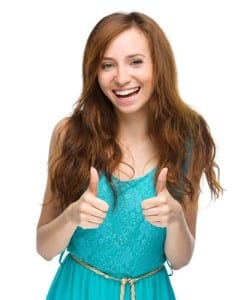 A
dental emergency
can be very scary. However, having a plan in place can help you manage that fear and take care of the problem at hand. Therefore, your
Grand Prairie emergency dentist
, Dr. Quinn Smith, recommends that you look for a dentist who provides
emergency services
when you are looking for a personal or
family dentist
. You should also choose a dentist that is conveniently located for you so that an emergency visit does not mean a lengthy drive. When it comes to dental emergency services, your Grand Prairie emergency dentist, Dr. Smith, welcomes patients and non-patients alike. Dr. Smith makes every effort to see emergency patients as soon as possible, recognizing that time is of the essence in an emergency situation. In addition, Dr. Smith is happy to offer advice to patients about taking the initial steps of handling an emergency situation.
Reacting to Dental Emergencies
·
A broken or cracked tooth
. When a tooth cracks or breaks, it is in a very vulnerable condition. Thus, you should seek dental care quickly. However, before you attend your dental visit, you may rinse your mouth with warm water to remove some bacteria. You may also take a pain reliever and apply ice to limit any swelling.
·
A severely bitten tongue, lip, or cheek
. A severe bite that results in bleeding may require a visit to the emergency room. First, however, apply a damp cloth to the wound. Doing so should stop the bleeding. However, if the bleeding continues, hurry to the emergency room.
·
Severe pain in your tooth
. Severe pain in a tooth can indicate a damaged or an abscessed tooth. Both conditions may require quick dental intervention. You should, therefore, notify Dr. Smith and come in for an emergency visit. A damaged tooth may require a dental crown, and an abscessed tooth may require one along with root canal therapy. The worst case scenario may mean an extraction.
·
A knocked
–
out tooth
. When a tooth is knocked out, you need to get it to the dental office as quickly as possible. While transporting the tooth, you should make sure that its root is kept moist. Thus do not handle it by the root and either place it back in its socket after rinsing it, or bring it with you in a glass of water or milk.
About Dr. Quinn Smith: Dr. Quinn Smith is a respected and experienced family dentist in Grand Prairie TX. He takes a patient-first approach that starts from the moment patients enter the dental office and offers a three-year guarantee on all dental work. New patients can schedule an appointment or a consultation with Dr. Smith by calling 972-262-5111.