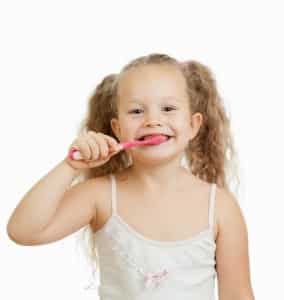 Is your child attending
dental visits
yet? If not, it is important to start thinking about when and where you will take your child for his or her first
dental checkup
. Generally speaking, a child's first dental visit should occur at around one year of age or six months after the emergence of the first tooth, whichever comes first. These dental visits are very important in establishing a foundation for your child's oral health. Your
Arlington family dentist
, Dr. Quinn Smith, will spend some time getting to know your child, establishing trust and building a relationship. Dr. Smith will also answer any questions you may have about caring for your child's teeth and will examine your child's mouth to make sure that teeth are coming in properly. During early visits, a large focus is education, so expect to receive some tips alongside your child as you begin the process of developing homecare techniques.
Preparing Your Child for the First Dental Visit
Before attending your child's first dental visit, it may be a good idea to prepare your little one for what is to come. You may consider exploring a picture book about dentistry and talk about the importance of attending a dental visit. This small preparation can begin shaping your child's opinion about dentistry in a positive way to encourage a lifetime of good oral health. You may also mention that young patients get to choose a prize out of a treasure box after their appointments for some added excitement and incentive.
Your Arlington Family Dentist
When it comes to your child, you want to make sure that you choose a caring, fun, and compassionate dentist. Your Arlington family dentist, Dr. Smith, prioritizes patient relationships, understanding that patients will feel more at ease and will get more out of a dental appointment if they feel a genuine connection with their dentist. Dr. Smith strives to make children's time in the dental office enjoyable, educating them about oral health and hygiene in a fun and comfortable atmosphere.
About Dr. Quinn Smith: Dr. Quinn Smith is a respected and experienced family dentist in Arlington TX. He takes a patient-first approach that starts from the moment patients enter the dental office and offers a three-year guarantee on all dental work. New patients can schedule an appointment or a consultation with Dr. Smith by calling 972-262-5111.