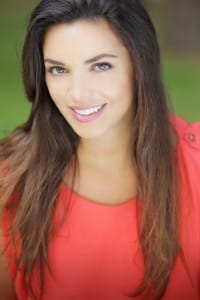 Have you considered some type of cosmetic dental treatment to transform your smile? If so, porcelain veneers may be just the treatment you have been looking for. But just how much do you know about
porcelain veneers
? To find out, test your knowledge with the following quiz from your
Grand Prairie dentist
, Dr. Quinn Smith, and check your answers below.
Take the Quiz
1.
True or False: Porcelain veneers are less durable than
dental bonding
.
2.
True or False: Porcelain veneers mimic the interaction of light with natural teeth.
3.
True or False: A transformation with porcelain veneers typically takes 2-3 dental visits from start to finish.
Check Your Answers
1.
False
. Dental bonding is a procedure that uses a tooth-colored composite resin material to reshape and resurface teeth. Because it does some of the same things that porcelain veneers do, the two procedures are often compared. However, it is not dental bonding, but porcelain veneers, that are the more durable of the two. Porcelain veneers are strong and stain-resistant, meaning that the transformations that they achieve will last for many years to come.
2.
True
. Porcelain veneers are able to achieve incredible levels of realism by the way that they mimic the interaction of light with natural teeth. This realistic sheen lets them pass for natural teeth, contributing to a beautiful smile that you will be excited to show off.
3.
True
. If you choose to receive
porcelain veneers
from your
Grand Prairie cosmetic dentist
, Dr. Smith, you will be opting for a rapid transformation. The entire process typically takes between two and three dental visits. These visits include a consultation, taking molds of your teeth from which your custom veneers will be fabricated, tooth preparation, and the final placement of your custom veneers.
Schedule a Visit with Your Grand Prairie Cosmetic Dentist
Are you interested in a smile transformation with
porcelain veneers
? If so, contact our 75052 dental office to schedule an appointment or a consultation with your
Grand Prairie
cosmetic
dentist, Dr. Smith, today by calling 972-262-5111. We welcome patients from Grand Prairie, Arlington, South Dallas, Cedar Hill, Duncanville, and surrounding communities.