What Are Fast Braces?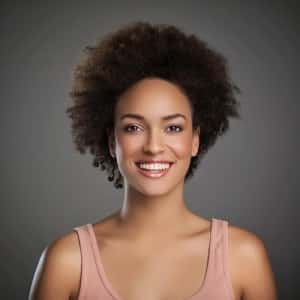 Does the
alignment of your teeth
cause you embarrassment? Do you want a fast solution? If so,
Fast Braces
from your
Grand Prairie dentist
, Dr. Quinn Smith, may be just the thing for you. Offering an average treatment time of about 12 months (less in some cases), Fast Braces can shave as much as a year off of the treatment times offered by traditional braces. What sets Fast Braces apart is the triangular design of the brackets, which move the root and crown of teeth at the same time. This method stands in contrast to traditional braces which move the crown first followed by the root. The end result is a smile you will be proud to show off in a fraction of the treatment time.
Other Benefits of Fast Braces
In addition to faster results, Fast Braces are also more affordable than traditional braces. They require fewer return visits to the dental office, saving you time and money. Patients also tend to report less discomfort from wearing Fast Braces than they do from wearing traditional braces and are very pleased when they find that they need to wear a retainer for only 15 minutes per day after the treatment has concluded. In addition, Fast Braces can tackle a variety of orthodontic issues include gaps, crowding, overbites, underbites, and crooked teeth. Adults and children alike can benefit from the rapid results of Fast Braces, enjoying faster smile transformations.
Fast Braces from Your Grand Prairie Dentist
When you choose to receive treatment from your Grand Prairie dentist, Dr. Smith, you will place yourself in the hands of a thorough and caring dentist. Dr. Smith is a firm believer of choosing the right treatment for the right patient, and thus he will perform a full examination of your teeth before recommending Fast Braces or any other course of action. Ensuring that you receive the treatment that is right for you will yield better results and a healthier mouth.
About Dr. Quinn Smith:
Dr. Quinn Smith is a respected family and
cosmetic dentist
in Grand Prairie TX. He takes a patient-first approach that starts from the moment patients enter the dental office and offers a three-year guarantee on all dental work. New patients can schedule an appointment or a consultation by calling 972-262-5111.