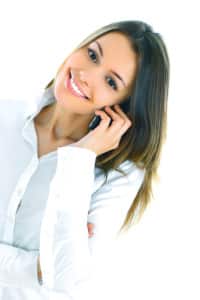 Is your smile radiant? If it isn't, the full effect may be lost behind a dull color. White, brilliant smiles stand out and deliver serious impact. They also lend to a more attractive appearance and greater self-confidence, so if you are unhappy with the color of your smile, you might consider professional
teeth whitening
from your
GrandPrairie dentist
, Dr. Quinn Smith. Read below as he discusses the benefits of the
Zoom Whitening
procedure below.
Three Benefits of Zoom Whitening
1.
It is fast
. On average, receiving
Zoom Whitening
from your
Grand Prairie cosmetic dentist
, Dr. Smith, takes about 45 minutes. During the treatment period, Dr. Smith will first cover your gums and lips to protect them during the procedure. He will then apply a special whitening gel to your teeth, which he will activate with light. After 3 or 4 whitening cycles of about 15 minutes, the treatment will be complete, and your teeth may be as many as 8 shades lighter.
2.
The results are instant
. The whitening toothpastes and strips that you buy in stores offer non-dramatic results. In addition to whitening teeth only a couple of shades, the whitening process may take a very long time. The opposite is true of Zoom Whitening. The results produced by this speedy treatment are visible immediately afterwards.
3.
It can improve your confidence
. Research supports the idea that smiles correlate with happiness and confidence. A lot of evidence also exists to back up the idea that smiles can affect the feelings and moods of others. A smile, therefore, is a useful asset to have, and if you are pleased with the appearance and color of your teeth, you are likely to feel confident in your smile and in life.
Schedule a Visit with Your Grand Prairie Cosmetic Dentist
Have yellow teeth dulled the impact of your smile? You can change this unhappy fact in just 45 minutes.
Schedule an appointment
or a consultation to discuss
Zoom Whitening
with your
Grand Prairie
cosmetic dentist, Dr. Smith, today by calling 972-262-5111. Our 75052 dental office welcomes patients from Grand Prairie, Arlington, South Dallas, Cedar Hill, Duncanville, and surrounding communities.