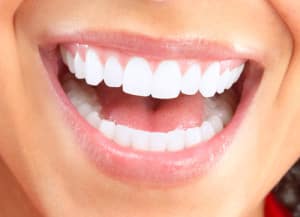 Do you cringe when you look in the mirror and see yellow teeth? Are you tired of hiding your dull smile? If so,
teeth whitening
treatment may be right for you. But did you know that the effectiveness of
teeth whitening
depends upon the type of stains that afflict teeth? Read below as your
Grand Prairie dentist
, Dr. Quinn Smith, differentiates between two types of stains and tells you which cosmetic procedures work best for each stain type.
Intrinsic Stains vs. Extrinsic Stains
Teeth stains are often differentiated into two categories based on their location in the tooth. These two categories are intrinsic stains and extrinsic stains. Intrinsic stains exist inside the tooth and are often caused by overexposure to fluoride, some medications, and trauma to teeth. Extrinsic stains occur on the outside of teeth, and they are typically caused by overexposure to dark pigments like those found in coffee, tea, red wine, and soda.
Cosmetic Treatments vs. Stain Types
Of these two types of stains, teeth whitening treatment is effective against only one: extrinsic stains. The reason that teeth whitening treatment is ineffective against intrinsic stains is that the whitening agents used in the whitening treatment are unable to reach the stains deep within the teeth. Therefore, when it comes to intrinsic stains, other cosmetic treatments are necessary. Two treatments that are effective against intrinsic stains are veneers and dental bonding. Veneers are thin, tooth-colored shells that attach to the front surface of teeth. Dental bonding, on the other hand, uses a tooth-colored composite resin (the same material used in white fillings) to create a new and unstained surface on teeth. Both of these treatments cover or mask the stains rather than remove them, but the end result is a stain-free, brilliant smile that patients can wear with pride.
Teeth Whitening Treatment from Your Grand Prairie Cosmetic Dentist
Do you want a smile that makes you stand out?
Contact
your
Grand Prairie cosmetic dentist
, Dr. Smith, today by calling 972-262-5111. Our 75052 dental office welcomes patients from Grand Prairie, Arlington, South Dallas, Cedar Hill, Duncanville, and surrounding communities.