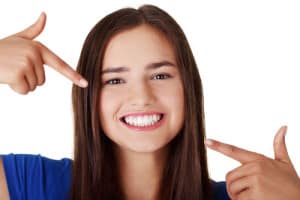 Over time, our teeth often become discolored due to embarrassing teeth stains. In order to return our smiles to optimal beauty, your
Grand Prairie dentist
, Dr. Quinn Smith, offers professional
teeth whitening
. Zoom! Whitening is a breakthrough in-office procedure that can brighten your smile by several shades. In today's blog, Dr. Smith uses a fun and informative quiz to explain how Zoom! Whitening can boost the appearance of your smile.
Zoom! Whitening Quiz
1. True or False: The foods and drinks we consume can stain our teeth.
2. True or False: Your Grand Prairie cosmetic dentist offers teeth whitening.
3. True or False: Zoom! Whitening brightens smiles in under an hour.
4. True or False: There are steps you can take to help your smile stay bright.
Answer Key
1. True. Most teeth stains are extrinsic, meaning they occur on the surface of our teeth. Soda, coffee, tea, and red wine all contain dark pigments that discolor our teeth. Smoking also leaves unsightly yellow stains on our smiles, as well.
2. True. Dr. Smith will examine your smile and diagnose the cause and severity of your dental discoloration. Then, he will recommend the most appropriate teeth whitening solution.
3. True. Zoom! Whitening can erase stains and whiten your smile in less than an hour. First, Dr. Smith applies a bleaching gel to your teeth. Next, he uses a special light to activate the gel. Patients may obtain a gorgeous smile up to eight shades brighter.
4. True. After your procedure, try cutting down on drinks that stain your teeth, such as coffee or tea. Remember to attend routine cleanings, as well. Finally, always maintain good dental habits, such as brushing and flossing your teeth. This will help prevent the reappearance of tooth stains.
Schedule a Visit with Your Grand Prairie Cosmetic Dentist
Do you want a brighter smile free of embarrassing
teeth stains
? Then talk to your
Grand Prairie cosmetic dentist
today to see if our state-of-the-art
Zoom! Whitening
technique can improve the appearance of your smile. To schedule an appointment,
contact
our 75052 dental office today by calling 972-262-5111. We welcome patients from Grand Prairie, Arlington, South Dallas, Cedar Hill, Duncanville, and surrounding communities.