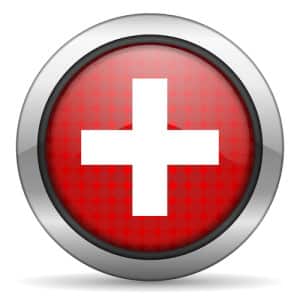 While it is true that a
dental emergency
may occur at any time, there are a few situations when it would pay to be extra careful. Read below as your
Grand Prairie dentist
, Dr. Quinn Smith, discusses three situations that may yield a
dental emergency
and what you can do to prevent them.
Three Potential Emergency Situations
1.
Playing a contact sport
. When playing a contact sport like football, hockey, or rugby, it is important to wear protective padding. The same goes for your mouth, making a mouthguard a vital piece of the protective puzzle. Mouthguards can provide padding for teeth in the event of a collision, preventing them from snapping together and causing damage such as a cracked, broken, chipped tooth. In addition, mouthguards also protect the cheeks, lips, and tongue from being bitten as a result of heavy impact.
2.
On the playground
. If you have a child, you know that children can get into all sorts of trouble right under your nose, and while such is a part of growing up, you'll no doubt want to protect your little one as best as you can. Thus, it is a good idea to pay extra attention to a child on a playground as something as innocent as tripping could result in a dental emergency. Program your Grand Prairie dentist, Dr. Smith, into your phone as a precaution.
3.
During sleep
. Believe it or not, people can suffer a broken tooth in their sleep. The culprit for the damage is bruxism (teeth grinding), which is a rather common nighttime habit. However, damage from bruxism is preventable. By wearing an oral appliance called a sleep guard during the night, people with teeth grinding habits can protect their teeth from the extreme forces of bruxism and prevent a dental emergency.
Dental Emergency Treatment in Grand Prairie
In the event of a dental emergency, prompt care is vital. If you or a loved one suffers damage to the mouth or teeth,
contact
your
Grand Prairie emergency dentist
, Dr. Smith, by calling 972-262-5111. We welcome patients from Grand Prairie, Arlington, South Dallas, Cedar Hill, Duncanville, and surrounding communities.