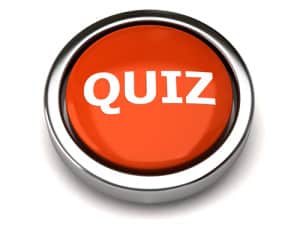 A dental filling becomes necessary when tooth decay results in the development of a cavity in a tooth. Cavities require treatment before the decay worsens and puts the health of the entire tooth at risk. Without intervention, infection can soon follow a cavity, necessitating root canal treatment. Soon after infection, a tooth may die and fall out. Much of the information about tooth decay and dental fillings is common knowledge. But did you know that fillings no longer come in just a silver color? Take this quiz from your
Grand Prairie dentist
below and see what you find out about
white fillings
.
The Quiz
1.
True or False: The material used for
white fillings
is the same material that is used for dental bonding.
2.
True or False: The material used for white fillings is not very sturdy.
3.
True or False: White fillings are a good option for children and pregnant women.
The Answers
1.
True
. The material used for white fillings is a composite resin. This material can be altered so that it matches the shade of the tooth it will adhere to. The same composite resin is also used in dental bonding to repair chipped teeth, close gaps, or to cover up intrinsic stains that cannot be improved by traditional whitening methods.
2.
False
. The composite resin is very sturdy after it is hardened with a curing light. Used as the material of choice for dental bonding, the composite resin is quite durable and is an excellent choice for a filling material.
3.
True
. Anyone who is sensitive to mercury may be better off choosing a white filling. However, white fillings can benefit everyone. They offer better cosmetic results than amalgam fillings, and their sturdiness makes them an excellent asset in guarding against further tooth decay.
White Fillings from Your Grand Prairie Cosmetic Dentist
Do you have a cavity that requires a filling?
White fillings
can protect your teeth and give you the cosmetic results you are looking for.
Contact
our 75052 dental office to schedule an appointment or a consultation with your
Grand Prairie cosmetic dentist
, Dr. Smith, today by calling 972-262-5111. We welcome patients from Grand Prairie, Arlington, South Dallas, Cedar Hill, Duncanville, and surrounding communities.