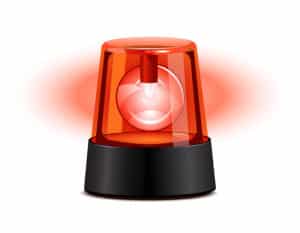 You're at a baseball game, enjoying the sunshine and a refreshing breeze. The grass is green, and the sky is blue. You turn to check the score on the scoreboard when suddenly you hear a loud crack as bat and ball collide. You turn your head and barely have time to register a white speck growing larger, screaming towards you. You brace for impact, and pain explodes across your face.
You're in shock, trying to comprehend the pain, and for a while, you don't notice the gap that has manifested in your smile. You turn to a friend, who gasps and points to your mouth, and for the first time, you notice the absence. You find the tooth, dirty from the stadium floor, but with no water or milk nearby, what do you do? Your
Grand Prairie dentist
, Dr. Quinn Smith, shares tips for preserving a knocked-out tooth in difficult situations.
Preserving Your Lost Tooth
If you have a tooth knocked out in a place without water or milk nearby, your options are pretty limited. However, in order to preserve your tooth, you want to keep its root clean and moist, so in a situation like this, your best option may be to suck the dirt off of the tooth. (Just remember to rinse your mouth at the first opportunity.)
If you are at a place like a baseball stadium, where soda abounds, don't succumb to the temptation to rinse your tooth with soda. The acid in soda could cause damage to your tooth.
Once you have cleaned your tooth, try to place it back in its socket, and if you are unable, try to keep the tooth in between your gum and cheek to keep the root moist. Then call your
Grand Prairie emergency dentist
, Dr. Smith, for dental assistance.
Schedule a Visit with Your Grand Prairie Emergency Dentist
If you experience a dental emergency, prompt care is vital. Call your Grand Prairie emergency dentist, Dr. Smith, at 972-262-5111. Our 75052 dental office welcomes patients from Grand Prairie, Arlington, South Dallas, Cedar Hill, Duncanville, and surrounding communities.