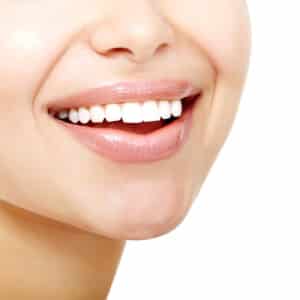 When you examine your teeth, do you see a crowded thicket of gnarled and worn teeth? Do you want to see perfectly ordered, pearly white rows instead? The prospect of a lot of dental work may be daunting. After all, no one wants to spend a lifetime in the dental chair. We want quick results so that we have time to enjoy them. Well, look no farther for a quick smile than Lumineers. Your
Grand Prairie dentist
, Dr. Quinn Smith, explains how Lumineers can transform your teeth from crowded thicket to ordered pickets in record time.
What Are Lumineers?
Lumineers are a kind of porcelain veneer that requires very little preparation of the teeth to which they are attached. Lumineers bond to the front surface of teeth to mask a wide variety of cosmetic problems. Because all that is required is for them to be attached, they offer a much quicker alternative to orthodontic or restorative dental work. Whether teeth are stained, pitted, crooked, crowded, or chipped, Lumineers can give you a beautiful smile.
Lumineers vs. Traditional Porcelain Veneers
Traditional porcelain veneers require each tooth to be prepared for the attachment of the veneer. Preparation often means grinding or shaving teeth before attaching the veneers. Lumineers, on the other hand, do not require any grinding or shaving, meaning that the process of applying Lumineers can be reversed without damage to your teeth.
Lumineers in Grand Prairie
Your Grand Prairie cosmetic dentist, Dr. Smith, can reinvigorate your smile with Lumineers in just two visits. During the first appointment, he will make a mold of your teeth and confer with you about the exact shade of your new Lumineers. During the second visit, he will place and bond them to your teeth, and you will leave with a brand new smile.
Schedule a Visit with Your Grand Prairie Cosmetic Dentist
Are you tired of the appearance of your teeth? Get the smile you have always wanted with Lumineers. Call your Grand Prairie cosmetic dentist, Dr. Smith, at 972-262-5111. Our 75052 dental office welcomes patients from Grand Prairie, Arlington, South Dallas, Cedar Hill, Duncanville, and surrounding communities.