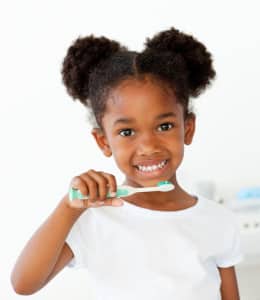 Is your child's toothbrush feeling lonely and neglected? Do you want to see it feeling happy and useful? Sometimes, despite your best efforts, kids can get the best of you. No matter how hard you try to get them to brush their teeth, they won't yield. Unfortunately, they (and their lonely toothbrushes) are the ones that suffer because neglecting to brush can allow bacteria to flourish and attack their teeth and gums. But your
Grand Prairie dentist
, Dr. Quinn Smith, has a tool that just may help you convince your child to brush: a free tooth brushing chart.
How to Get Your Free Tooth Brushing Chart
To access your brushing chart, simply click the following link:
http://www.loveyourteeth.net/
. It will take you to a page that asks you to enter your child's name so that the chart can be customized with his or her name at the top. After you enter the name, click "Print My Chart." A printable chart will then load in your browser, and you will be able to print it.
Using the Tooth Brushing Chart Effectively
The goal of a tooth brushing chart is to get your child to develop a habit of brushing. With that goal in mind, your Grand Prairie children's dentist, Dr. Smith, suggests using the chart to issue a challenge to your child. Explain to your little one that a successful completion of the chart means he or she will win the grand prize. Whatever that prize will be is up to you, but try to pick something that will entice your child into taking the challenge seriously. The chart covers mornings and evenings for four weeks, plenty of time to develop a habit, so by the time the challenge ends, your child just may have developed a habit, leaving you both with a good reward.
Schedule a Visit with Your Grand Prairie Children's Dentist
Good homecare is just one part of your child's oral health. Regular dental visits play another important role. If it has been more than six months since your child's last dental visit, schedule an appointment with your Grand Prairie children's dentist, Dr. Smith, today by calling 972-262-5111. Our 75052 dental office welcomes patients from Grand Prairie, Arlington, South Dallas, Cedar Hill, Duncanville, and surrounding communities.